My Top 5 Children's Books
I work with kids and I love books. So, obviously, I think children's books are awesome. This is my top 5 list of my personal favourite children's books. Nobody could ever agree on a list like this because everyone has such different opinions on which books were important in their childhood. Here's what I think.
#5 - 'Redwall' by Brian Jacques.
A bit like 'The Lord Of The Rings' for children. The little kingdoms of woodland creatures were described so vividly that I was always able to picture them clearly. There was something magical about the settings and the characters each had strong, unique personalities that seemed to suit them perfectly.
#4 - 'Peace At Last' by Jill Murphy.
I love Jill Murphy. I consider almost every picture book she has written and illustrated something of a classic. Her books always had a cosy feel about them and 'Peace At Last' is no exception. Mr Bears predicament seems even more relevant to me now than it did at the time.
#3 - 'Horrible Histories' by Terry Deary.
These are, by some margin, the best non-fiction books for children that I have ever read. I genuinely still enjoy reading them as an adult. They present large amounts of information in a way that is so easily accessible to children. Anybody who can do that has achieved something great in my eyes.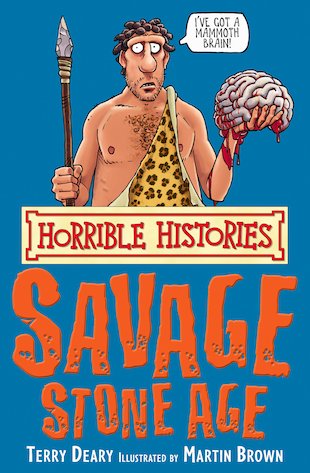 #2 - 'Whatever Next!' by Jill Murphy.
The most poignant picture book from my own childhood. It captures the essence of childhood imagination perfectly. I think a lot of people will remember travelling to space in a cardboard box...right? The illustrations are just as good as the story and the whole book has a warm, sentimental atmosphere about it.
#1 - 'Once' by Morris Gleitzman.
Simply, the greatest novel for children that I have ever read. He manages to tell a story from a child's perspective in a completely non-patronising sort of way. It has an incredible emotional impact and the fact that it was inspired by the life of a truly amazing person called Janusz Korczak makes it even more special.